Outdoor Lighting Systems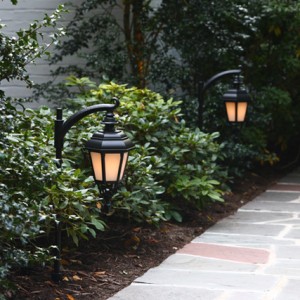 Professionally installed outdoor lighting is something that can be used and appreciated year-round, even when there's a blanket of snow covering your landscape. Lighting can make paths safer and accentuate characteristics of your plants, trees, home exterior, patio, or pool that might otherwise be overlooked. It also allows you to enjoy the beauty of your evening landscape from the comfort of inside your home. We can repair or upgrade your existing light, or install the latest LED outdoor lighting.  LED lighting has many advantages.  It can lower the cost of running your lighting by up to 80% and the light source lasts up to 50,000 hours, making bulb replacement a thing of the past.
To discuss your needs with us, please call 610-395-6940 or use our contact us form.