Residential Maintenance Packages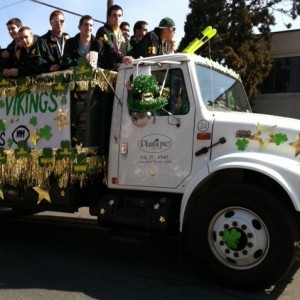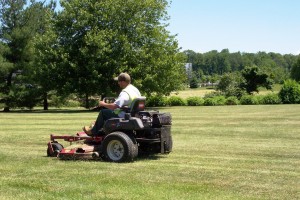 Let us care for your lawn and landscaping, so that you can spend more time enjoying all that your outdoor living space has to offer.
This, made-to-order, four-season service, has been a huge success, ever since we opened enrollment in 2003. We can take care of all your landscape wants or needs. To achieve this, we create a detailed program, based on what you select from our menu of services. (Requests for services not currently listed are accommodated whenever possible.) A customized contract is then drawn up, and the rest is left to our highly skilled and professional crews.
In the warmer months, services offered include: mowing, fertilizing, mulching, planting flowers, pruning, edging, and addressing bug or disease problems–any chores you want done. Autumn leaf removal, snow removal,  and winterizing tender plants, are a sampling, of services available when the cold weather arrives. Have a question about what's on the schedule, or an additional request for a minor landscaping project? Just ask. There is a full list, of our maintenance services and packages below.
Please call 610-395-6940 or contact us to find out if this service is right for you.
To find out more about Plantique's Landscaping Management Packages Terms & Conditions, click here for a PDF version.
Menu Of Services
LAWN CARE a. pre-emergent weed control b. weed and feed spring summer fall c. insect control summer d. aeration and optional over-seeding spring and fall e. lime application fall
f. lawn mowing
TREE & SHRUB CARE* a. Integrated Pest Management (IPM) inspection program b. fertilization c. pest control
MONTHLY WEEDING & DETAIL SERVICE* a. weed removal and spray b. annual & perennial care c. light pruning d. debris removal
SPRING & FALL CLEAN UP* a. biannual bed and turf cleanup b. leaf and debris removal/disposal
EDGING & MULCHING* a. one time deep cut edge and mulch application
TRIM & PRUNE SHRUBS a. one full trim and prune per year on plants and shrubs b. one light trim, as needed, on plants and shrubs
ANNUAL & PERENNIAL INSTALLATION a. seasonal color designed and installed
POND CARE a. spring opening and clean up b. winterization c. plant care and maintenance d. monthly maintenance e. water treatment (pH, algae buster, etc.)
TREE WORK a. large tree pruning, thinning, shaping, removals
SNOW REMOVAL a. priced upon request some restrictions may apply
WATERING SERVICE a. continuous or vacation periods only watering (client supplies water source)
DEER REPELLENT SERVICE a. applications of chemical repellent, as necessary b. winter barrier installation and removal, as applicable
When you hire Plantique, you can trust that the job will be done professionally, and the plants and materials used are of the highest quality.  Our standard guarantee is for one year, and covers the plant and labor.  We also offer an extended plant guarantee, on installed trees, plants and shrubs, if you hold a maintenance contract with us.  Here's how it works:
To better meet the needs of each individual client, we offer three tailor-made landscape management packages. Every service contract is created, based on the specific choices selected. Our goal, is to meet the unique landscape maintenance needs of each property.
After selecting the package and services that best fit your needs, Plantique will create an itemized contract and fee schedule for you. You may contact your sales representative at any time to upgrade or change your current contract.
Classic Landscape Management Package:
Select 4 – 5 options from our "Menu of Services" (see below).
Receive an additional year on your warranty.
BONUS OPTION: Select 4 starred (*) service options from our menu and receive 2 additional years on your plant warranty.
Enhanced Landscape Management Package:
Select 6 – 9 options from our "Menu of Services" (see below).
receive an additional 3 years on your warranty
one annual design or maintenance consultation
BONUS OPTION: Select 4 starred (*) service options from our menu and receive 4 years on your extended plant warranty.
Premiere Landscape Management Package:
Receive all our year-round maintenance services
Receive our lifetime extended plant warranty.